Mountain Surfer
Next level surf sled
Ideal for powder surfing and backyard exploration
Mountain Surfer

Christenson surf rocker

Full poplar woodcore

Waxed sintered base

Biax fiberglass

White ABS sidewall

Thin durable topsheet

3D pad with tail kick

Leash with carabiner

M6 insert for leash attachment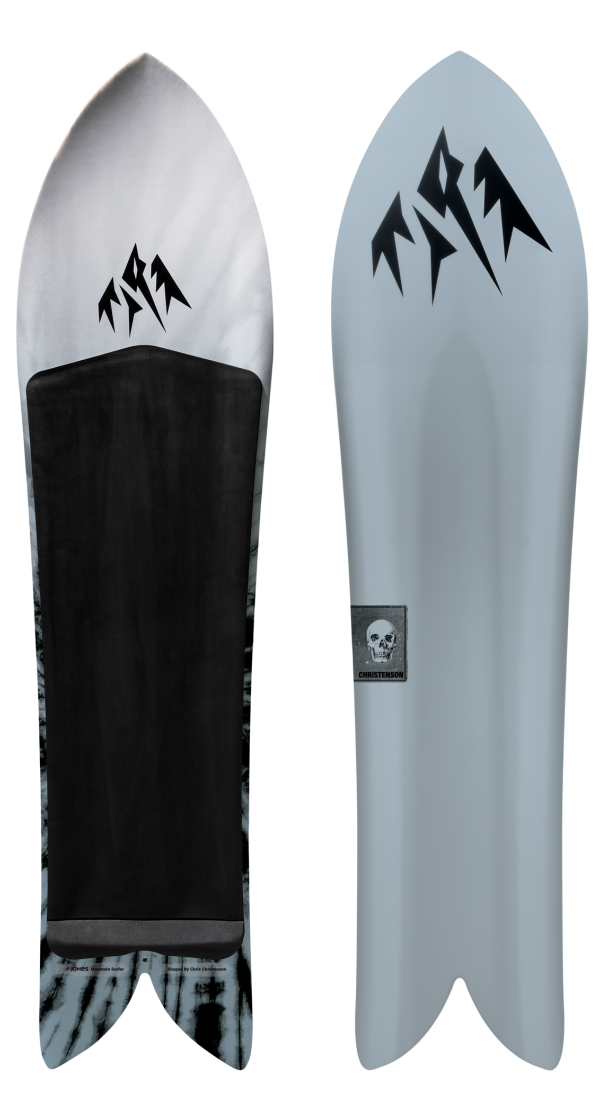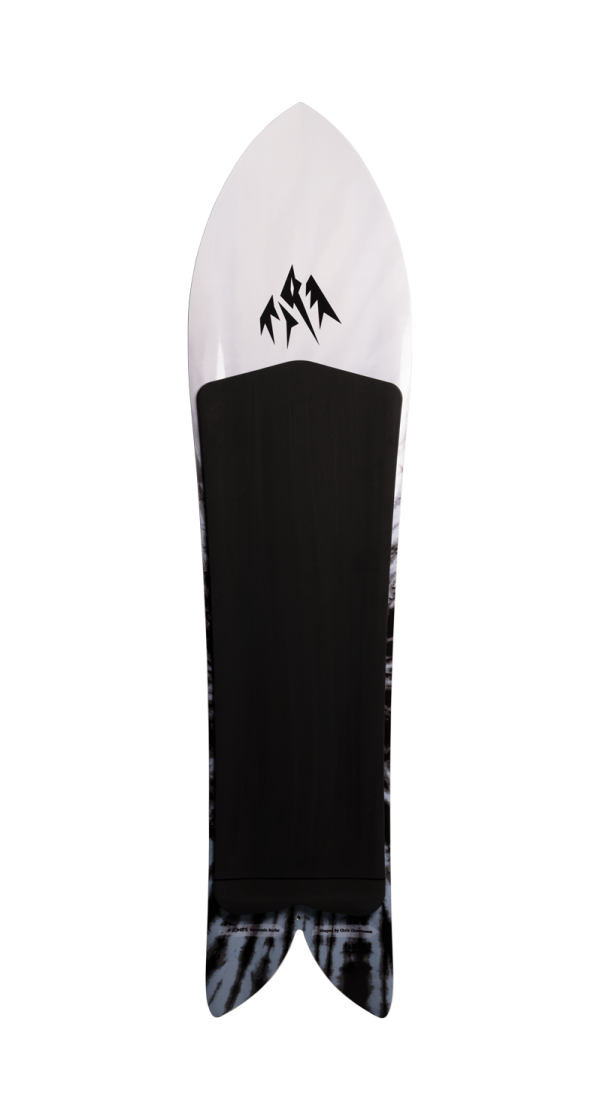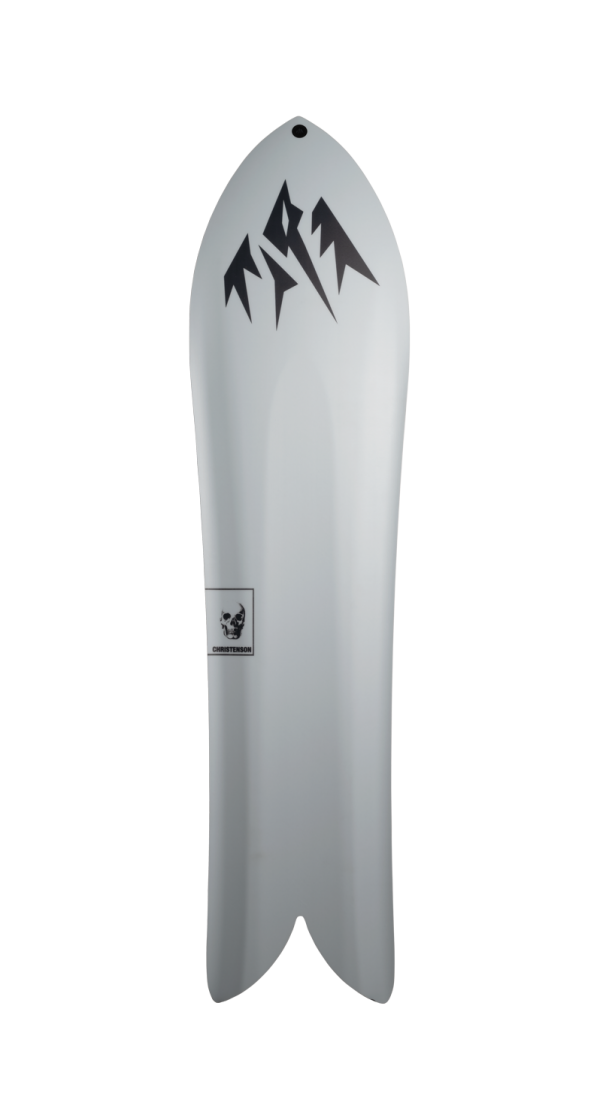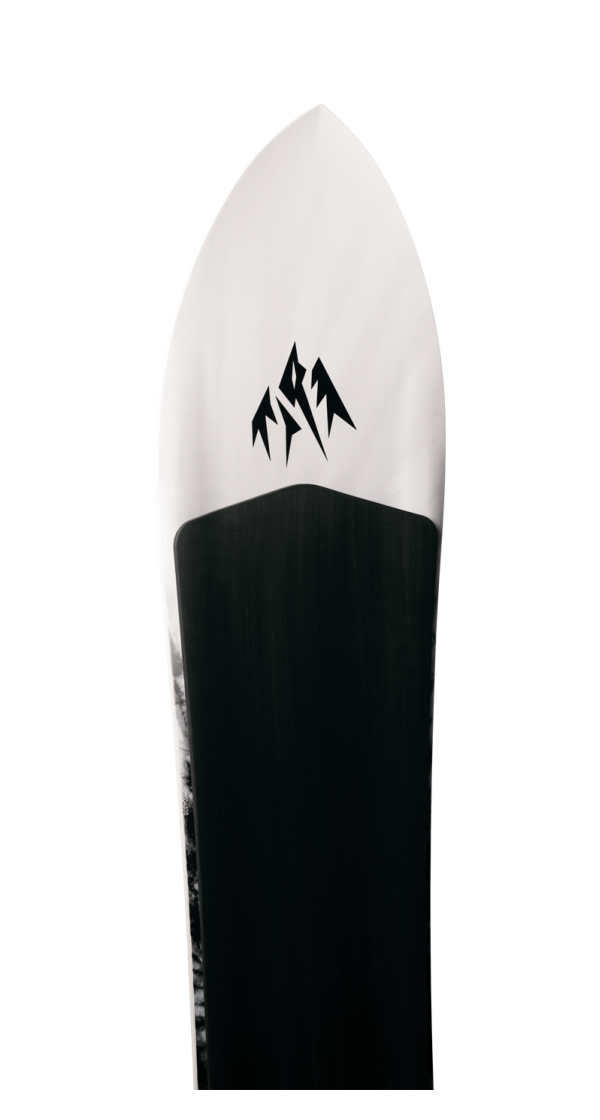 Next-level 3D contours
The Mountain Surfer has the most complex 3D bottom contours of any board in the Jones line. All of these hand shaped 3D contours are found in Chris Christenson's fastest gliding surfboard models and proven in waves around the world. The Spoon nose is beveled up 12mm at the edges for buttery turn initiation and fluid edge to edge energy transfer. A concave 5mm speed channel runs down the center of the board and helps eliminate wobble and improve glide by pushing loose snow out from under the board. On each side of the Speed Channel are convex "catamarans" that run the length of the board. The Catamarans are the high points of the base that the board planes on. Just beyond the catamarans are concave rails that act as additional channels for pushing snow out through the tail instead of the side of the board. The parallel orientation of the convex catamarans and the concave rails form a stepped edge that delivers substantial edging power without the need for a metal edge.
My love for powder surfing is rooted in it's freedom and challenge. I love the simplicity of not strapping in. You're free to move your feet around the board and transfer your weight rail to rail just like on a surfboard.The sensation of finessing a powder surf turn is unlike anything you'll ever feel with your boots confined to a binding.— Chris Christenson
High Performance, Sustainably Made Gear
We design gear that balances performance, durability and sustainability. We strive to make equipment you can trust with the most eco-conscious materials possible. New for 2020, all our snowboards and splitboards are molded with Super Sap Bio-Resin.
Proud member of 1% For The Planet, we donate 1% of sales to fight climate change by supporting our non-profit partners Protect Our Winters and Community Carbon Trees.