Here are six informative and sobering reality checks on the danger of avalanches. These videos depict skiers and snowboarders getting caught in potentially fatal slides. The clips include POV shots of skiers getting buried and dug out, successful airbag deployments, a "what-not-to-do" in a rescue scenario and a massive step-down slide in AK that the skier survives thanks to luck alone.
Seeing is believing so watch these videos and learn from the mistakes of others. Video above depicts a skier getting caught and breaking his back in an avalanche in Engelberg, Switzerland.
Here's the infamous clip of Meesh Hytner getting caught in a massive slide in the Snake River backcountry near Montezuma, Colo. Meesh pulls her BCA airbag and stays on top of the slide.
This is a gripping POV from a skier who gets caught in a slide in Haines, AK. The skier manages to get his avalung only halfway into his mouth but survives thanks to an incredibly fast rescue for the size of the slide – 4:30 minutes.
A skier is filmed getting caught in a slide in the Lake Tahoe backcountry. His ill-equipped family members come to the rescue…kind of. You might find yourself tearing at the screen trying to help the rescue in this video. Watch and learn what not to do.
Here is an interesting video from Verbier of a skier triggering a slide after several others have already ripped the slope. This skier also successfully deploys a Snowpulse airbag.
From the TGR archives, here's a clip of skier Will Burks triggering a massive step-down slab avalanche in Alaska. Luck was definitely on Burks' side this day.
Published on
28 January 2013
28
Apr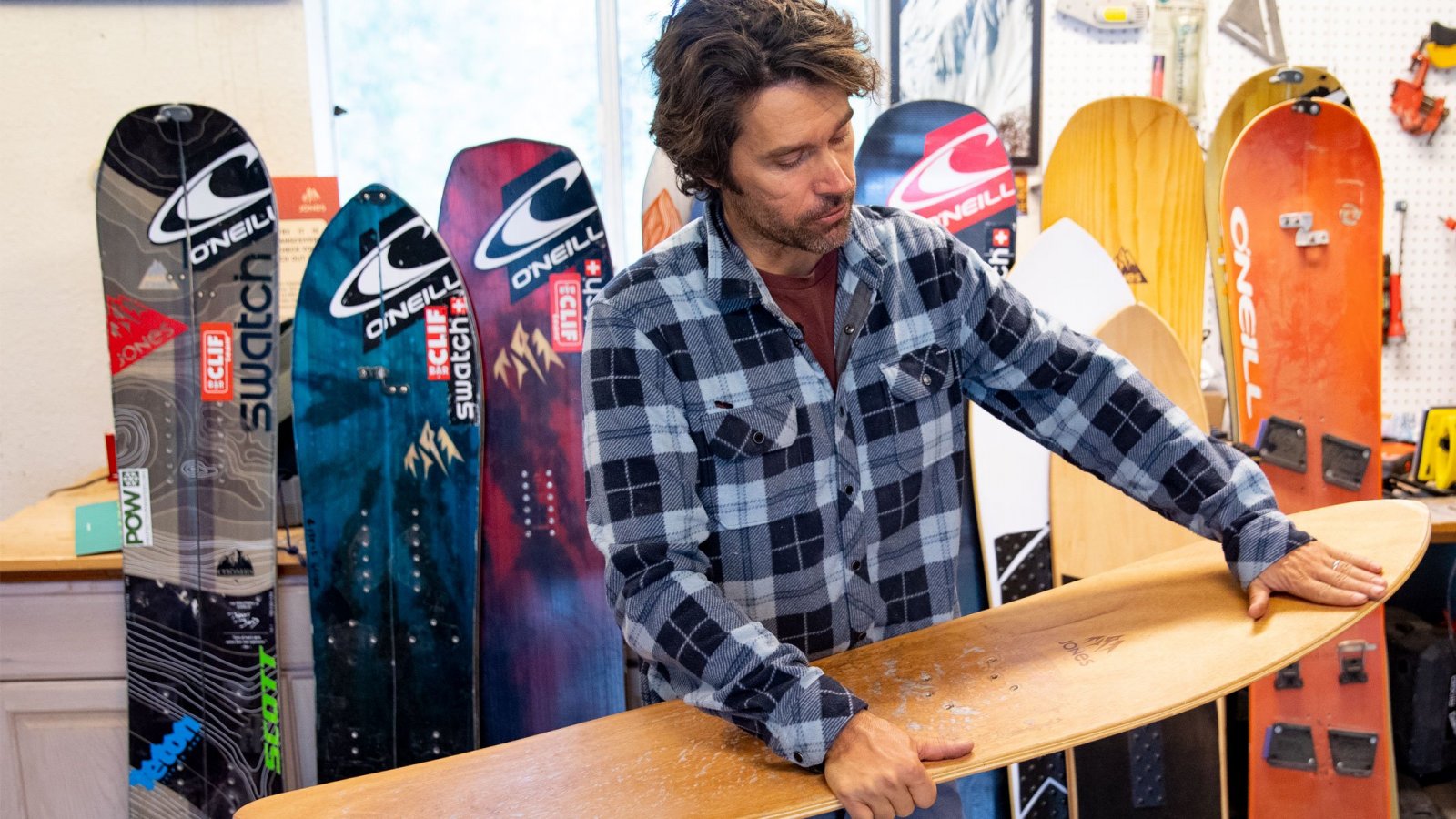 Board Hoarders - Part 2: Jeremy Jones' Surf Series Quiver
Video By Greg Weaver. Photos by Andrew Miller. The new BOARD HOARDERS video series features Jones' ambassadors digging into their personal snowboard collections and sharing stories about their favorite boards. In part 2 of BOARD HOARDERS,...
Jones