Published by Jeremy Jones
I stepped onto a snowboard for the first time thirty years ago in Cape Cod, Massachusetts. On my first run down the small grassy hill I let gravity take me until I was too scared and then slammed on the brakes by crashing to the side. My first run was not a 'white moment'. It did not change my life, but it sure felt fun. So I grabbed my board and walked back up the hill to do it again. Like any nine-year-old I hated hiking, but for some reason I kept walking back up the hill, again and again.
My first 'white moment' came three years and hundreds of crashes later. It was a run from higher on that same hill, but instead of crashing, I put my snowboard on edge and made the first linked toe and heel turns of my life. The feeling of making those first turns was indescribable. It was as if someone had just waved a magic wand and POOF! I was transported through a one-way por- tal into this magical world of surfing mountains. Soon after this groundbreaking run, I became consumed by snowboarding. I was young but somehow I knew. One way or another, my life would revolve around snowboarding.
Fast forward to today and the magic is still there, lighting up my eyes any chance I get to ride. The only difference between that first 'white moment' and the 'white moments' I still chase on my snowboard is that my snowboarding world has now grown to include many dimensions. Depending on the day, I may be pulling g's and popping rollers riding the lifts on a Carbon Flagship, stepping out of my tent and into a Solution Splitboard for a day of exploring an unknown mountain range or maybe leaving the trailhead at dark thirty with an Ultracraft heading up to ride a mega-classic line with the help of ropes, ice axes and cram- pons. Not to mention resort pow days spent showing my kids a secret powder stash and how to do a layback snap on a ducked out Mountain Twin 151 or walking out of my backyard and sessioning the neighborhood hills riding the Mountain Surfer. It doesn't happen every day, but in my thirty years of riding I have now felt 'white moments' of pure life-changing joy from all of these styles of snowboarding.
I have never been one to look back so I'm not surprised that I missed my thirty year snowboarding anniversary. When I do allow myself a moment to reflect on the last thirty odd years, all the questions that come up are still answered by the feeling I had after those first turns. Did I know what I was get- ting into? Did I think my snowboard would take me this far? It is not a cut and dry answer, but all in all - Yes. I did not envision the awards, movies, snowboard company or magazine covers, but living a life set up around snowboarding every day on the best mountains I can find was never in question. That was always the plan and the plan is not changing anytime soon.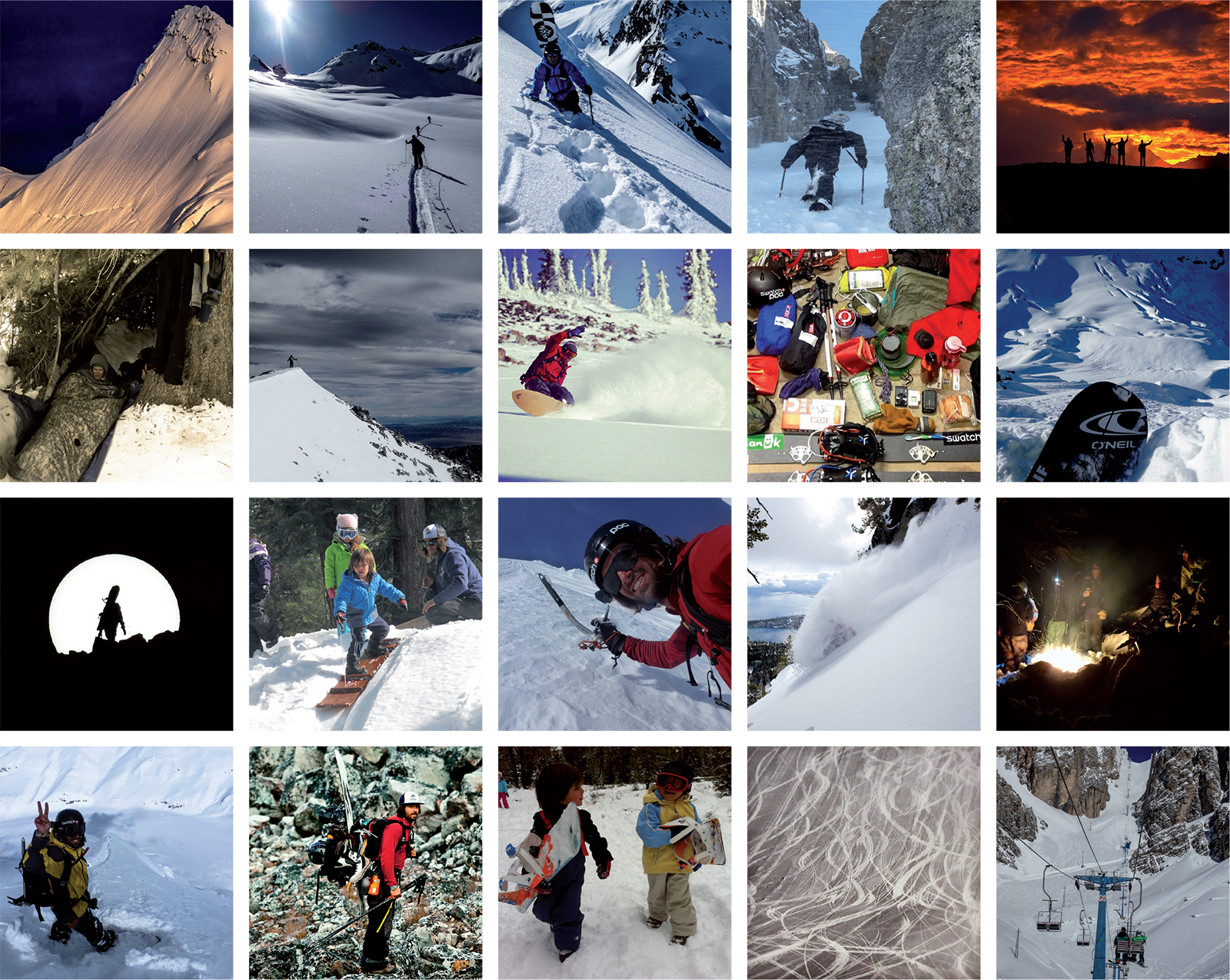 Published on
8 September 2015
28
Apr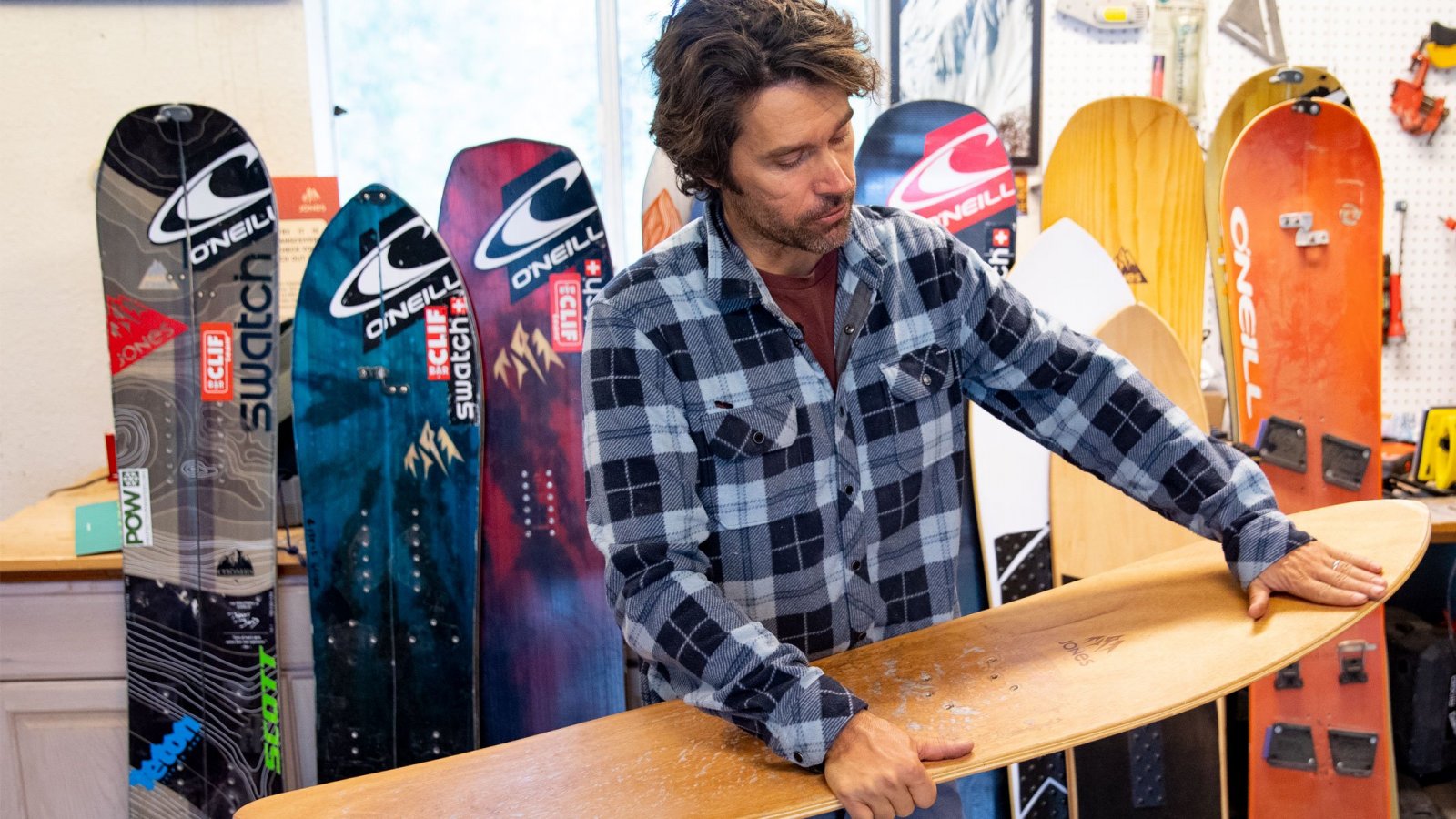 Board Hoarders - Part 2: Jeremy Jones' Surf Series Quiver
Video By Greg Weaver. Photos by Andrew Miller. The new BOARD HOARDERS video series features Jones' ambassadors digging into their personal snowboard collections and sharing stories about their favorite boards. In part 2 of BOARD HOARDERS,...
Jones