Skins climb best if the majority of the split ski is covered almost edge-to-edge with only the width of the edge exposed on each side. It is important to leave the edge exposed for edging on icy, firm snow. If your skins are too narrow and there is a lot of base showing on each side they may be slippery in certain snow conditions. If your skins are too wide and the edges are covered the skins may be slippery on firm snow.
Jones Nomad and Nomad Pro Universal skins are trim-to-fit so they must be custom cut to your board before use.
Tail clips work best when they require a little tension to fit on to your board. You don't want them so tight that they are pulling the skin off the base but a little tension can help the glue stick to the ski.
Watch this video for complete instructions on how to trim your Jones splitboard climbing skins and install the Universal Tail Clips (the installation of the Quick Tension Tail Clip is identical) :
(Skip to 1:30 in video for Universal tail clip installation instructions (The installation of the Quick Tension Tail Clip is identical)
Follow these instructions for adjusting quick tension clip:
1 - Attach skin to splitboard nose.
2 - Slide clip along tail strap and position so clip is at bottom of notch in tail.
3 - Slide end of tail strap into clip, securing clip in place on tail strap.
4 - Stretch tail strap and fix clip into notch with medium tension. Clip/strap does not need a lot of tension, just enough to hold securely in notch.
Published on
7 March 2016
28
Apr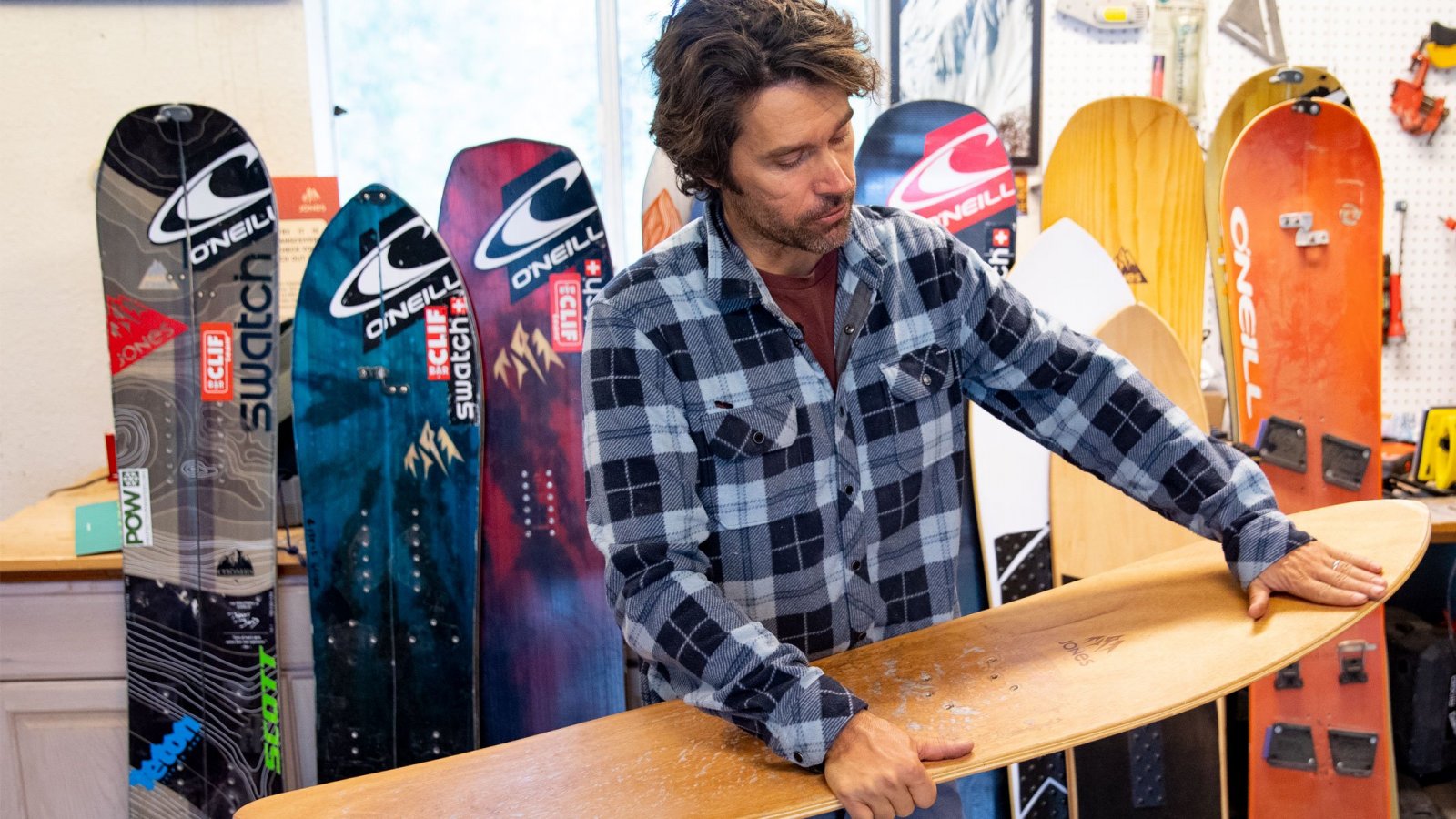 Board Hoarders - Part 2: Jeremy Jones' Surf Series Quiver
Video By Greg Weaver. Photos by Andrew Miller. The new BOARD HOARDERS video series features Jones' ambassadors digging into their personal snowboard collections and sharing stories about their favorite boards. In part 2 of BOARD HOARDERS,...
Jones