Thrilled to debut the first episode of the new OUT HERE video series! Made in partnership with Spark R&D, the OUT HERE series will share the splitboard adventures of Jones x Spark ambassadors as they explore the outer reaches of their backyard mountain ranges.
The first OUT HERE episode features Jackson Hole snowboard guide Iris Lazzareschi. Iris shares her passion for splitboarding and a few tricks of the trade as she sets out to climb and ride a wild line in Grand Teton National Park with Izzy Lazarus.
Video produced and edited by Matt Hines.
Published on
13 November 2018
28
Apr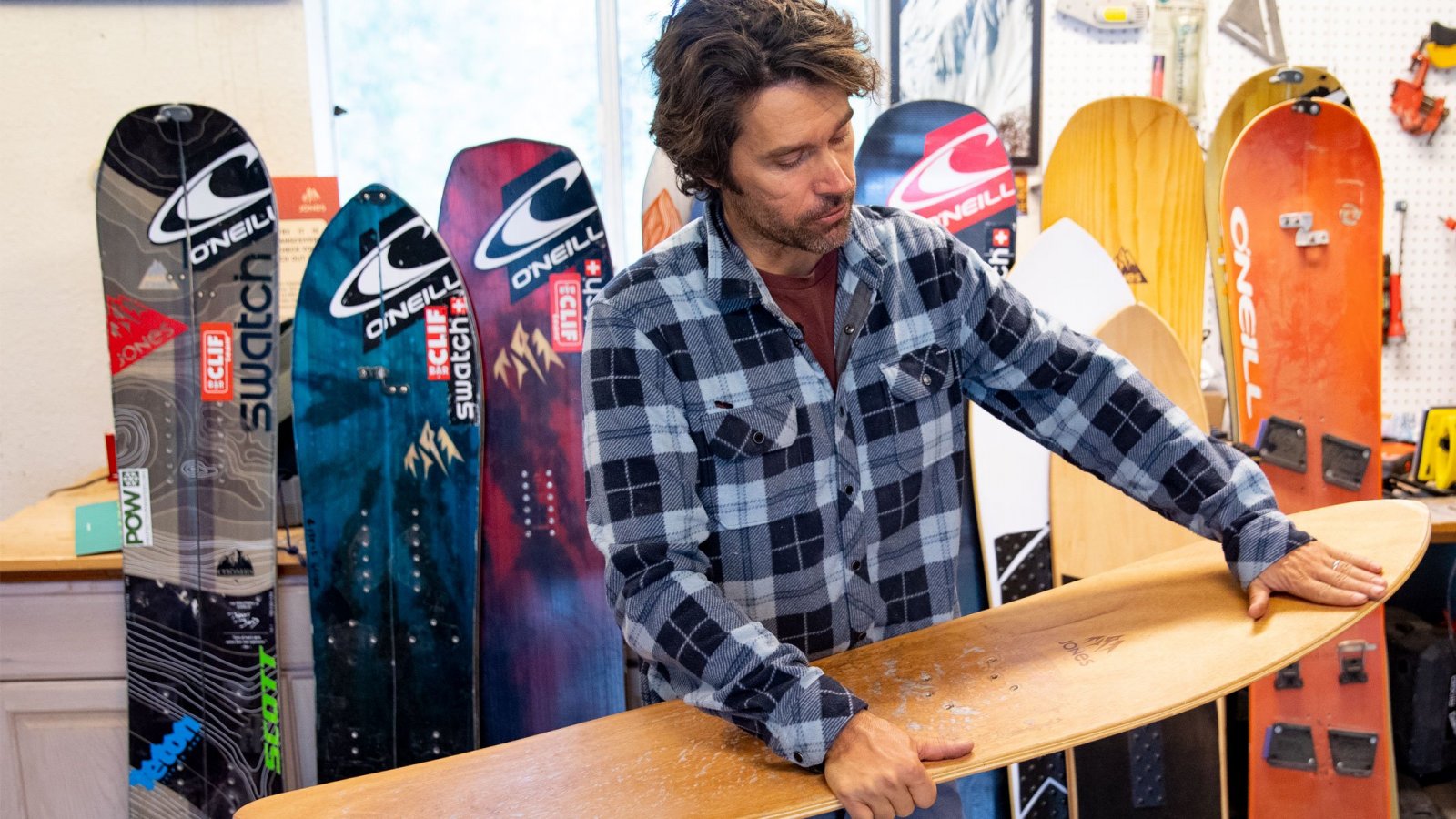 Board Hoarders - Part 2: Jeremy Jones' Surf Series Quiver
Video By Greg Weaver. Photos by Andrew Miller. The new BOARD HOARDERS video series features Jones' ambassadors digging into their personal snowboard collections and sharing stories about their favorite boards. In part 2 of BOARD HOARDERS,...
Jones