Thrilled to debut the second episode of the OUT HERE video series! Made in partnership with Spark R&D, the OUT HERE series shares the backcountry snowboarding adventures of Jones x Spark R&D ambassadors as they explore the outer reaches of their backyard mountain ranges.
The second OUT HERE episode features Utah snowboard guide Chris Coulter. Chris is a legendary pro snowboarder who transitioned in recent years to a full time international shred guide. In this episode Chris shares how he plans his splitboard tours and showcases the amazing terrain he has in his backyard.

Video produced and edited by Connor Winton.
Published on
26 February 2019
28
Apr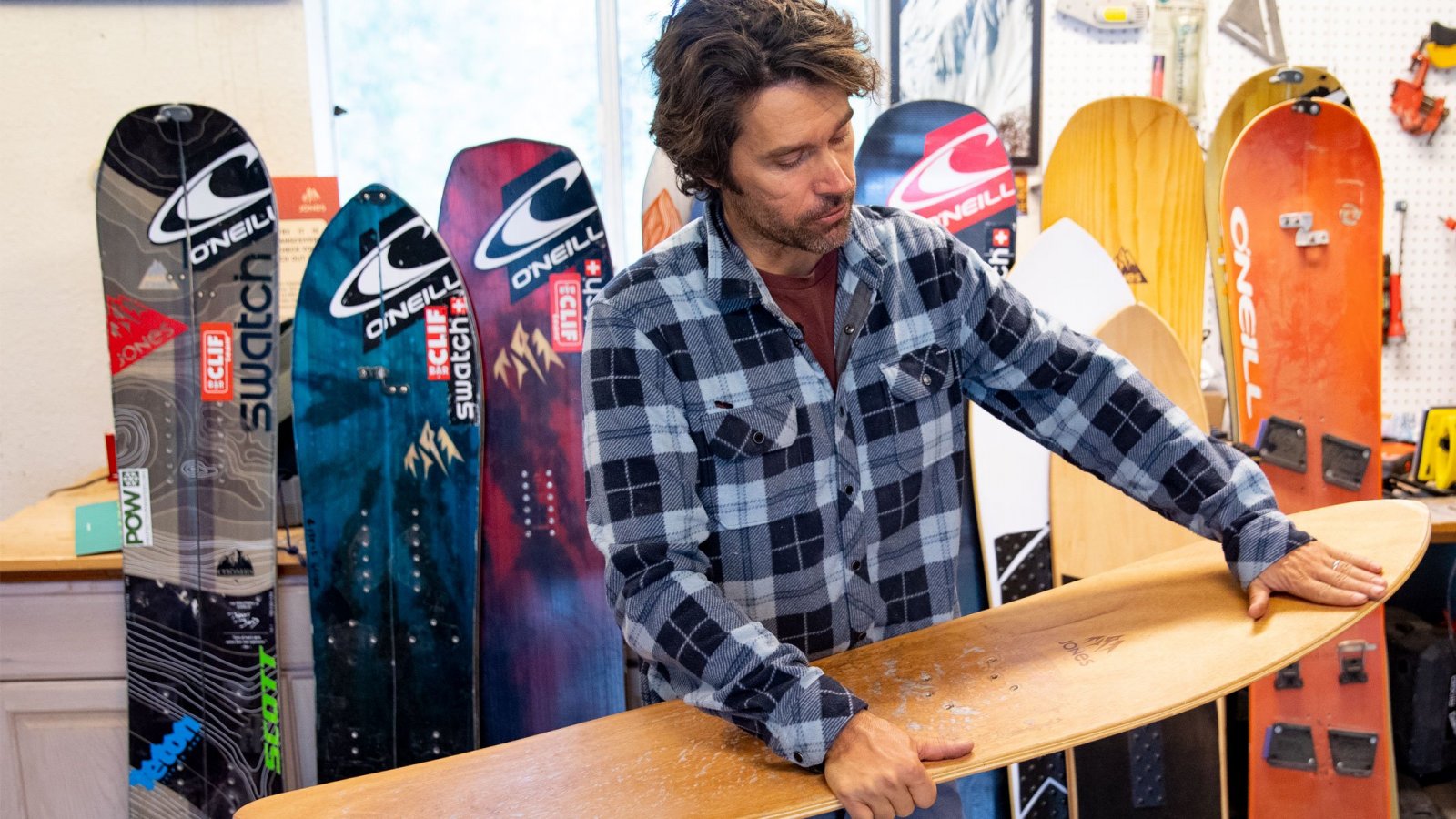 Board Hoarders - Part 2: Jeremy Jones' Surf Series Quiver
Video By Greg Weaver. Photos by Andrew Miller. The new BOARD HOARDERS video series features Jones' ambassadors digging into their personal snowboard collections and sharing stories about their favorite boards. In part 2 of BOARD HOARDERS,...
Jones