Alaska aint the only place to be in april. Jones team rider Mikka Hast has posted up for the spring in Tamok, Norway. Heres his first dispatch from this off-the-radar freeride mecca in northern Norway:
I came to the Tamok Valley ten days ago to spend the rest of the season here filming, riding, camping and exploring new terrain. The area got hit by a big storm cycle so we have been waiting for the weather to clear up. Snow seems to be pretty stable and the coverage is the best I have ever seen here! We have had to settle for tree riding so far but the alpine terrain is looking good when the high pressure rolls in. High hopes for a long and good spring time! – Miikka Hast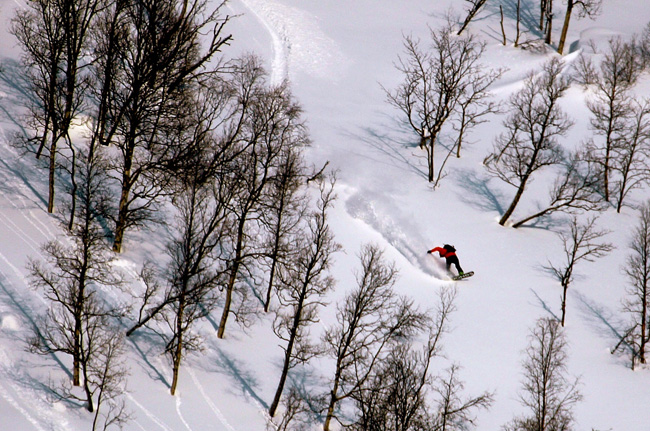 Settle for the trees? Looks pretty buttery…Photo By Aadne Olsrud.
Blower pow in April! No surprise in Tamok. Latitude of Tamok – 63.39°N. Latitude of Anchorage, Alaska – 61°13′N. Photo by Teemu Lahtinen.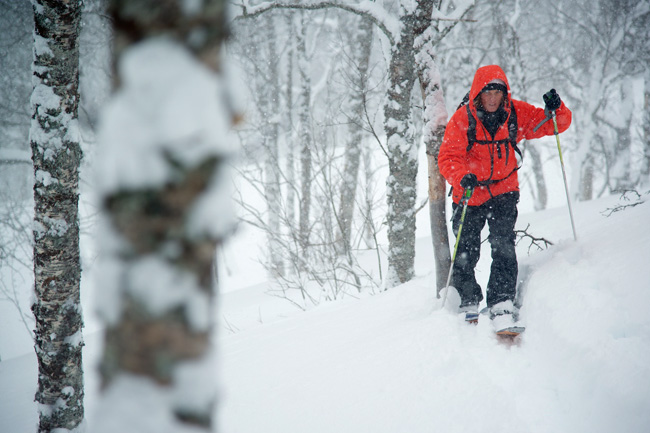 You gotta earn every line in Tamok. Photo by Teemu Lahtinen.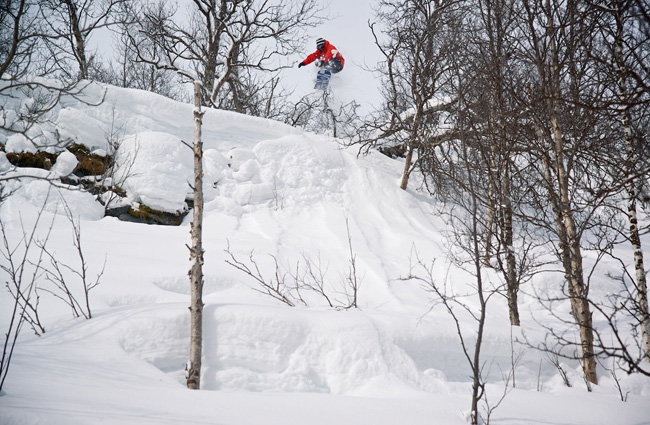 Photo By Teemu Lahtinen.

Just getting up to speed….stoked for more to come from Miikka as the clouds clear and his crew gets into the alpine! Photo By Aadne Olsrud.
Published on
12 April 2013
28
Apr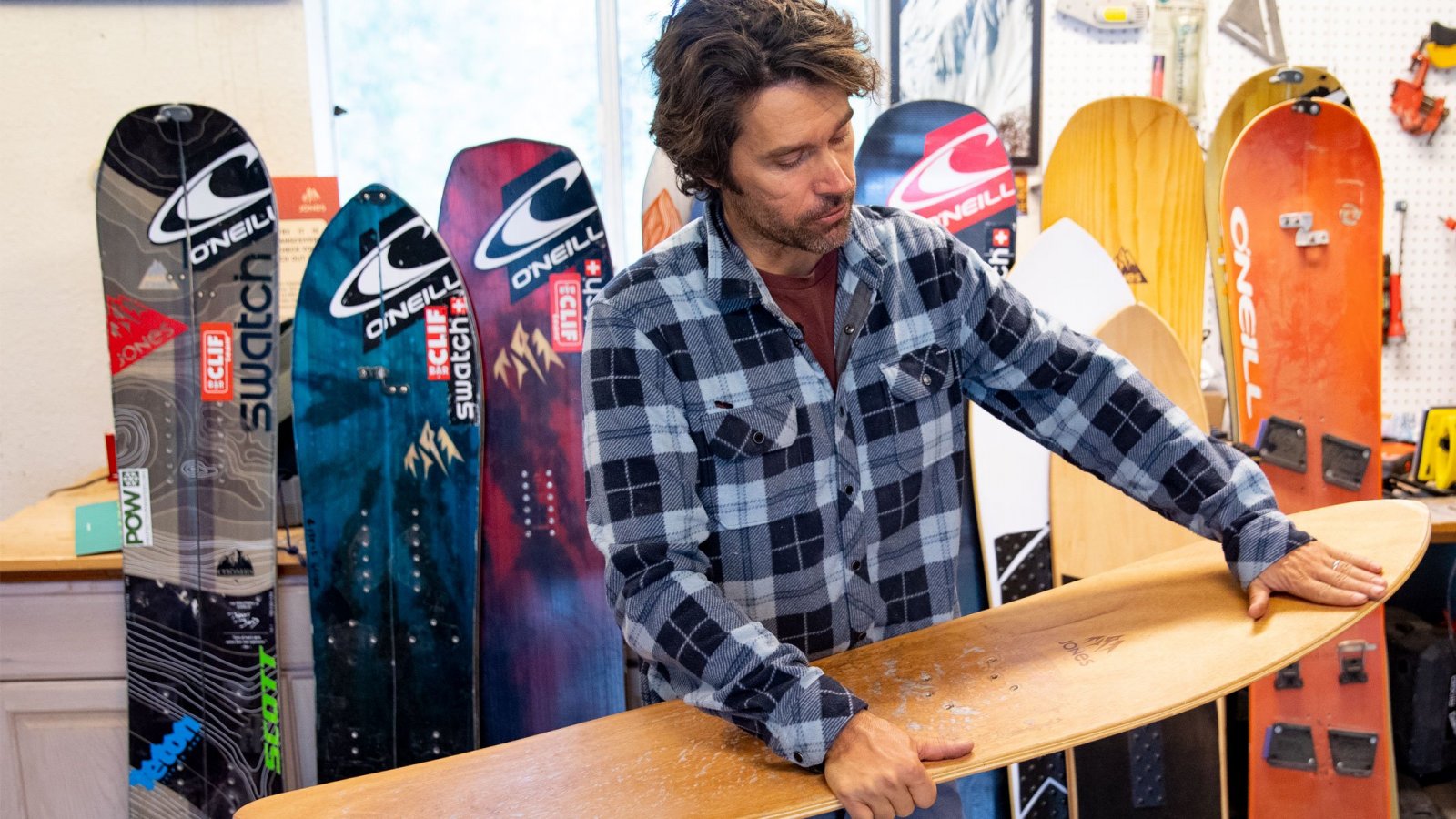 Board Hoarders - Part 2: Jeremy Jones' Surf Series Quiver
Video By Greg Weaver. Photos by Andrew Miller. The new BOARD HOARDERS video series features Jones' ambassadors digging into their personal snowboard collections and sharing stories about their favorite boards. In part 2 of BOARD HOARDERS,...
Jones