Honored to welcome the 2019 Freeride World Tour Champion to the Jones family.
Truckee, Calif. (December 4, 2019) - Jones Snowboards announced today that French snowboard phenom Victor De Le Rue will join the Jones family as a new International Team rider. Victor is the reigning 2019 Freeride World Tour Champion and has been featured in several recent films showcasing his cutting edge snowboard mountaineering and freestyle skills. Jones is beyond honored to welcome Victor to the team.
Growing up in the French Pyrenees among a family of legendary snowboarders, Victor started snowboarding at age six and went on to become the French junior champion in boardercross, slopestyle and halfpipe. He was also named French rider of the year in 2012, 2013 and 2014. At the age of 18, Victor stepped away from traditional competitive snowboard disciplines to focus on filming and freeriding. His talents immediately translated to the silver screen as he produced heavy video parts for three Absinthe Films' releases - Dopamine, Heavy Mental and Origins.
In 2019, Victor joined the Freeride World Tour as a season wild card. Throwing down technical runs laced with stylish freestyle tricks, Victor was an instant standout on the tour. In five events, he won two, plus collected a second and a third. His results topped the season rankings earning him his first Freeride World Tour title. Outside of competing in 2019, Victor was also featured in Defiance, a highly regarded snowboard film produced by Sherpa Cinema that showcased his stunning backcountry freestyle abilities.
"We are super excited to have Victor join the team," said Jones Snowboards founder Jeremy Jones. "I've had the opportunity to ride and camp with him and was unbelievably impressed with both his snowboarding and his vibe in the mountains. He's got real deal mountaineering and freestyle skills, yet he's very mellow and humble. He will be a perfect fit for our team."
"Thrilled to join Jeremy's crew and super thankful to represent a brand with such high quality products and amazing company values, can't wait to take my riding to the next level on Jones Snowboards!" - Victor De Le Rue
Published on
4 December 2019
28
Apr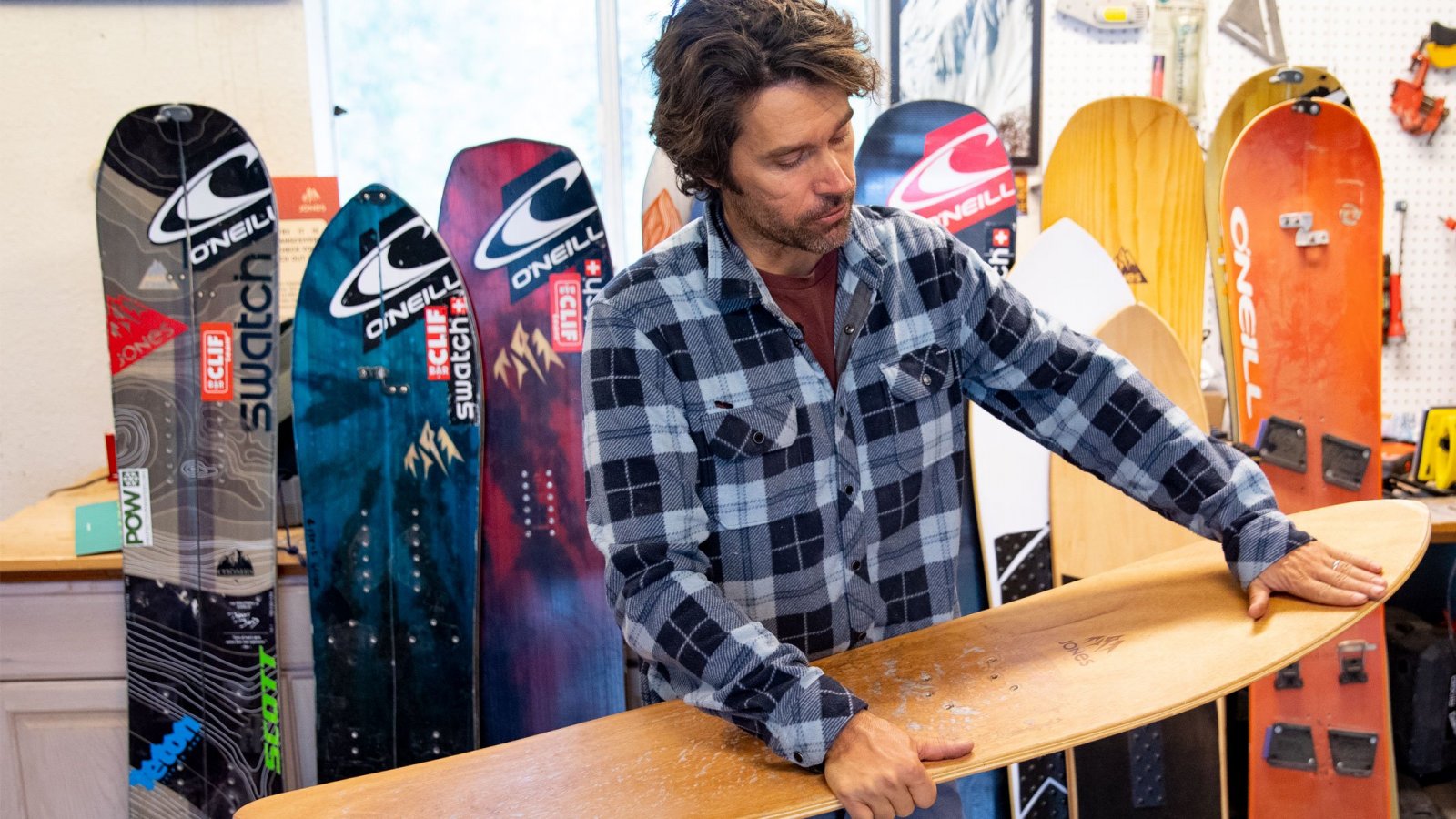 Board Hoarders - Part 2: Jeremy Jones' Surf Series Quiver
Video By Greg Weaver. Photos by Andrew Miller. The new BOARD HOARDERS video series features Jones' ambassadors digging into their personal snowboard collections and sharing stories about their favorite boards. In part 2 of BOARD HOARDERS,...
Jones