Your feet don't give a sh!t about a colorway. Supreme comfort and precision response are the most important qualities of a snowboard binding to the body parts it matters to most. The perfect binding reacts to your foot movements with lightning fast accuracy, absorbs board chatter and offers a balance of support and flexibility in tune with your riding style.

The goal of making the perfect binding that smashed all these performance standards is what inspired veteran pro snowboarder JF Pelchat when he founded his binding company NOW Snowboarding in 2012. After years of tweaking traditional bindings to their max, JF noticed how much edge power was lost as a baseplate flexes and bends unevenly around the 4x4 mounting disc. His ingenious solution to reduce this power loss is NOW SkateTech technology. Harnessing the power of leverage, SkateTech uses a dynamic baseplate design to transfer energy from your binding straps straight to your edges.

All Jones bindings feature JF's revolutionary NOW SkateTech technology. NOW SkateTech baseplates are the high performance foundation of our binding designs and we are honored to use this technology. To celebrate our partnership with NOW Snowboarding we caught up with JF to learn more about the history behind SkateTech and why SkateTech is so advantageous for riders of any style or skill level.
Now Snowboarding's JF Pelchat designed his first binding prototypes in his garage in Whistler, BC.
Hey JF! What inspired you to design a snowboard binding?
When I was a pro rider I always loved helping design snowboard equipment and understanding how the gear was made. I also worked in a snowboard factory for a year back in 1994 which opened my eyes even further to the production side of the industry. I recognized that there was a ton of room for snowboard binding development because bindings hadn't really changed since their introduction more than 35 years ago. There have been some improvements in strap and highback designs, but the overall concept of how a binding interacts with your board has never really evolved. Traditional bindings are great at holding your boots in the binding, but they don't actively help you ride. I wanted to change that and create a binding that helps you turn a snowboard.

How did you create the concept that became NOW SkateTech?
For the last 20 years I had seen my bindings bending and flexing underneath my feet in every way and I couldn't believe the loss of energy. To get more response out of a traditional binding you had to go with a stiffer binding baseplate which can be harsh to ride. In thinking about how to improve how a binding connects to a board I looked at surfing and skateboarding to better understand the dynamics of turning. Ultimately, the design of a skateboard truck made the most sense to me because of all the leverage you get from the hangar sitting on the kingpin. I wanted to incorporate the direct pressure equals direct power concept of a skateboard truck into a snowboard binding. I built a few prototypes in my garage, and through trial and error, I made one proto that worked really well. I could not believe how good the response of the proto was so I asked my good friend Devun Walsh to test it with me. On the day we went out to test it was really choppy and crappy snow - perfect for testing. We mounted up two identical boards, one with the proto binding, and the other with a popular brand's traditional binding. The guy riding the traditional binding could barely keep up with the guy on the proto. The performance difference riding SkateTech bindings was massive. Once I patented the concept I partnered with the Nidecker Group to bring the binding to market. We started NOW Snowboarding and introduced our first SkateTech binding, the IPO, in 2012.
What makes the NOW SkateTech design so unique and high performance?
Unlike conventional bindings that have a fixed baseplate, the NOW SkateTech bindings have a dynamic baseplate that pivots on a post that's attached to the board. When you lean into a turn the leveraged baseplate instantly directs power to the board edges instead of flexing the binding. There is also a bushing system with four removable bushings at each corner of the binding to reduce chatter and help with dampening. You can change bushing densities for a customized binding feel. The SkateTech system significantly reduces the reaction time in initiating a turn and allows your board to flex more evenly which results in better edge grip while turning in choppy or icy snow.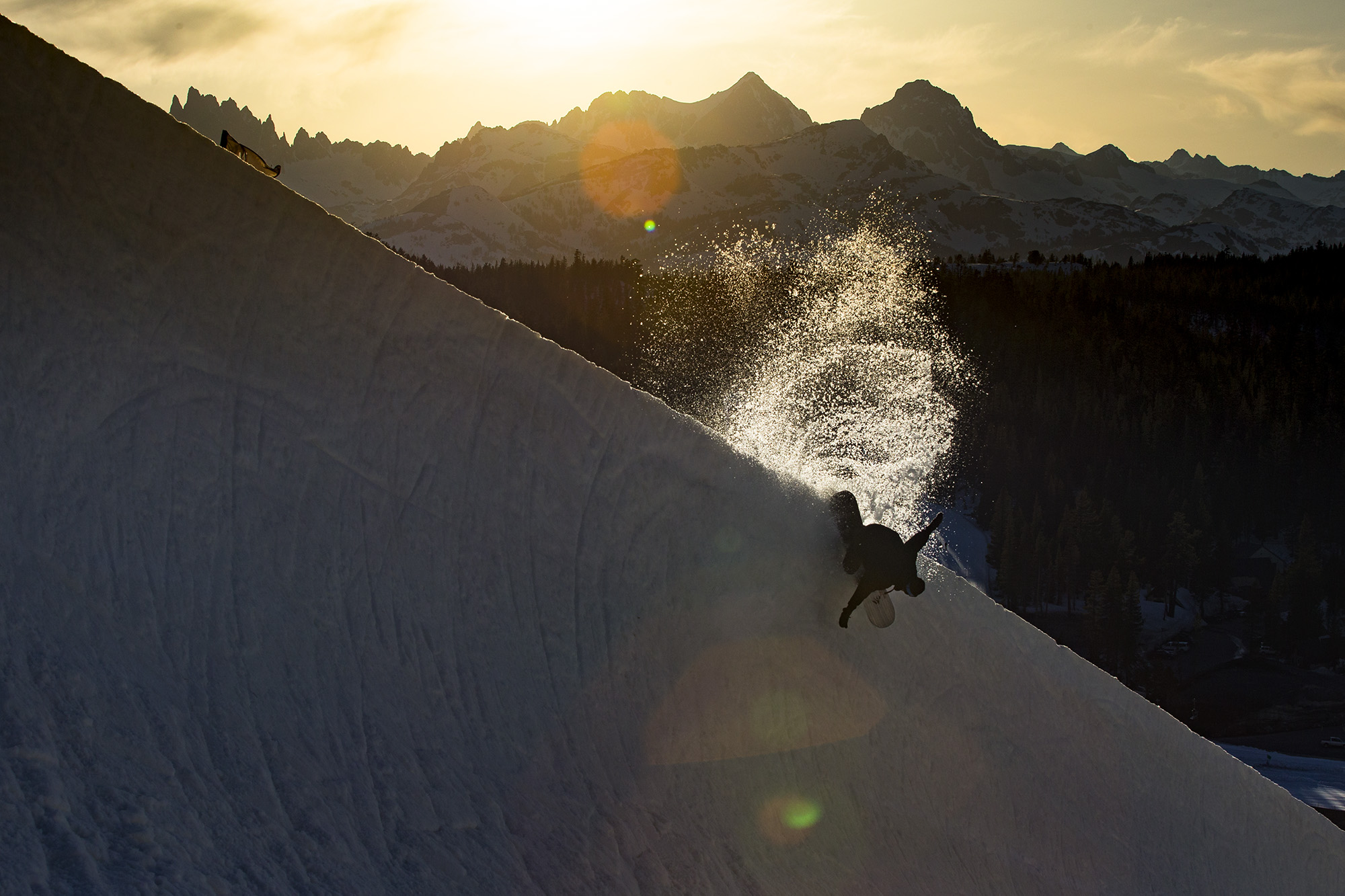 How does NOW SkateTech make your bindings more comfortable?
With conventional bindings, you need to over tighten your straps to feel secure while turning. Tight straps put a lot of pressure on your foot, and especially your arches. With NOW SkateTech you don't have to crank your straps as tight because the binding moves slightly with your boot while applying power. This dynamic connection feels more natural, connected and seamless. The binding does most of the work for you so your feet stay more relaxed and don't fatigue as quickly.
How did you connect with Jeremy Jones and introduce him to NOW SkateTech bindings?
Jeremy and I became friends while both riding for Rossignol back in the day. He was one of the first riders I had test the NOW SkateTech proto and he was equally blown away by the performance. I'm excited to have him feature NOW SkateTech on Jones bindings because every rider deserves a binding that lets them ride all day with max power and no foot pain.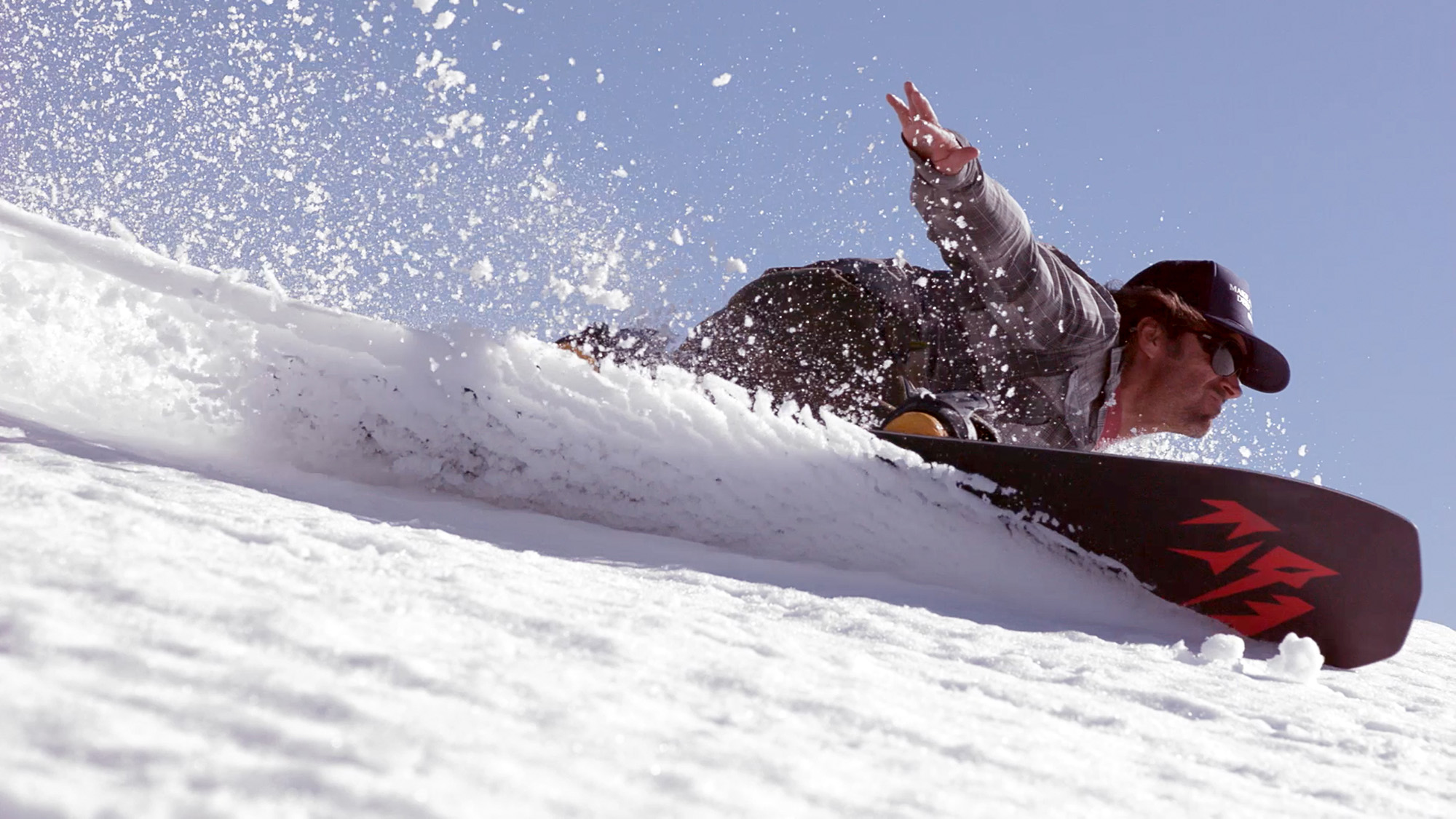 From the first day he rode them, Jeremy Jones has backed the performance of NOW SkateTech 110%. Here's why Jeremy thinks NOW SkateTech is so revolutionary:

"When I started snowboarding we were drilling our boards and bolting down our bindings at the edge of the board. When the four-hole pattern came out we were psyched to stop drilling our boards, but it was clear that the four-hole disc attached in the center of the board did not offer the same edge power as drilling and bolting. When JF showed me the first NOW prototype I instantly connected with the concept and understood how it would help boost edge power. Testing it confirmed everything I saw. The NOW design overcomes the limitations of the 4x4 insert pattern." - Jeremy Jones